You own an Email Address. Similarly, 4.4 BILLION people worldwide own an Email Address. That's roughly 54% of the World's Population using Emails
Email is considered to be one of the most preferred Channels for a business to personalize their communication with their Consumer or Potential Customer.
What is Email Marketing?
Email marketing is the act of conveying a commercial message, typically to a group of people, using email. In its widest sense, every email sent to a possible or current customer could be regarded email marketing. It ordinarily involves using email to send advertisements, request business, or solicit sales or donations, and is intended to build loyalty, trust, or brand awareness. Marketing emails can be sent to a purchased lead list or a current client database. The term ordinarily refers to sending email messages with the intention of improving a merchant's relationship with current or previous customers, encouraging customer loyalty and repeat business, obtaining new customers or convincing current customers to purchase something instantly, and sharing third-party ads.
Email marketing is one of the most effective approaches to reach and engage your audience. In fact, the value of email marketing is so great that we suggest most businesses develop a strategy for implementation by 2020.
The importance of email marketing
01.Customization
Email marketing is essential for many reasons. For example, it is significant because it is extremely versatile. You can make the emails that you send to promote your business so that they suit whatever need that you might have. You can target many diverse social groups and modify the content accordingly. Since the business world is regularly changing, you have to be able to respond instantly to any changes that the marketing experts present.
02. Emails are Accessible on Mobile
Emails are Accessible on Mobile. There are 300+ Smartphone Users in India. This number is predicted to hit 440+ Million by the year 2022. The 3rd most frequently performed a task on a Smartphone is checking Emails. When people are waiting in line at a Coffee Shop, travelling, or just about to sleep they check their emails. Indians check their emails on their phone an average 3 times a day.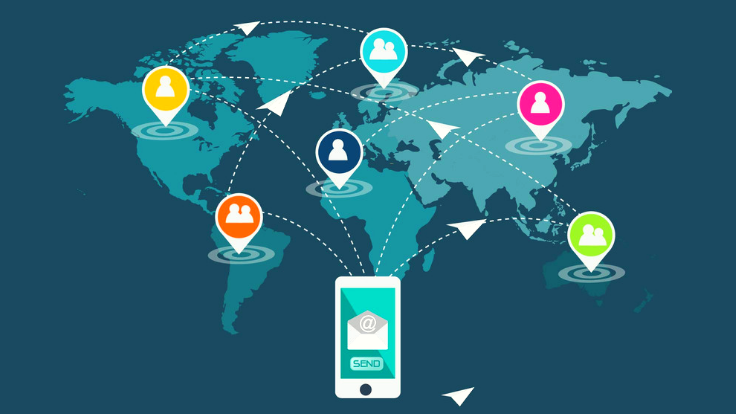 03. Emails are Cheap
Also, another reason why this kind of marketing is significant for any business and should not be overlooked and disregarded is that it is very inexpensive. You can consolidate it into any kind of marketing plan that your business might have, without possessing any additional costs. This way, if you get anything from email marketing, you will, fundamentally, get something for nothing. Generating profit, without spending any money, is something that every serious business will take into concern.
04. Smart and Automated
Let's take an example
Suppose you own a Gym Setup. You have received a lead of Amit showing interest in signing up for your Gym Services. You decide to drop him an email with some details. After 48 Hours Amit has still not replied back. What would you do? Stop Mailing | Send Another Mail
You should follow-up by sending a second mail. This follow up mail can be sent out automatically. It's called a Workflow or Drip Marketing.
Drip marketing is a communication approach that sends, or "drips," a pre-written set of messages to clients or prospects over time. These messages usually take the form of email marketing, although other media can also be utilised.
Brevo
Brevo empowers businesses to build and develop relationships with their customers.
Brevo was built for you! Their humble beginnings as a digital agency opened their eyes to the needs of growing businesses: marketers need tools that can efficiently scale as they mature. Most marketing suites are created for large corporations and come with an enterprise-level price tag.
That's why Brevo was created. Serving small and medium-sized businesses is in their DNA and everything about their features, support, and pricing is designed with you in mind. Whether you need to maintain email campaigns, send text messages, or save time with automation, we can assist you to do it efficiently, on-budget, and in your language.
Brevo offers cloud-based digital marketing tools to over 50,000 growing organizations around the world. Which is Available in Six different languages and over 30 million plus Text Messages send per day.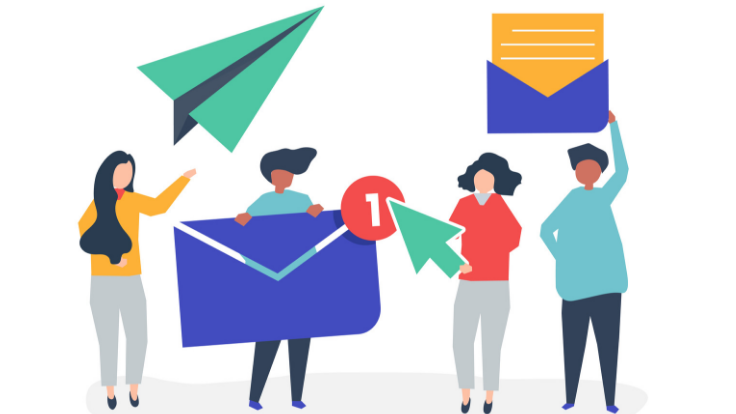 Mail Jet
Mailjet is a cloud-based, all-in-one email service provider (ESP) that enables you to send both transactional and marketing email campaigns. Create your account in some clicks and send your first message in seconds!
Mailjet's platform allows you to designs beautiful emails in their drag-and-drop editor, ensure reliable mailing on their safe and robust infrastructure hosted on Google Cloud Platform, and monitor & optimize key analytics like open rates, bounce rates, spam hits, and much more.
Why should you use Mailjet?
Mailjet is one of only email service providers allowing a centralized service that lets you send both transactional and marketing emails from the same account and platform. Their pricing depends only on emails sent, as they do not charge for simply sustaining a large contact list, and helps your business as it grows.
They have a large team devoted to improving your emails land in the inbox, including our Deliverability experts who can not only advise you on your methods but also have long-term relationships with ISPs like Gmail and Outlook. This helps assure that valid emails taking off through our servers always land in the inboxes, despite ISP.
From a developer perspective, Mailjet's flexible API makes their platform really easy to integrate with to ensure your emails are integrated perfectly into your product or service.
MailChimp
With more than 15 million customers sending about 1 billion emails each day, MailChimp's got to be doing something right. It's the most successful email marketing service out there, perfect for beginners and more advanced users. For solopreneurs and small businesses with less than 2,000 subscribers, MailChimp grants a free option.
MailChimp takes their Freemium offering earnestly and provides exceptional service to all their customers, no matter what they're paying—or not paying. You can chat with a representative online or get general questions answered by reading the content available on their website.
Also key to MailChimp's success is how simple it is to use. It offers an intuitive dashboard that clearly displays all important features, a step-by-step guide that walks you through the email campaign-making process, and a drag-and-drop email template editor that makes it easy to dive into email marketing without any former knowledge or skills.