ed PCLOUD has been the main computing place for companies. Most of them have migrated their apps to cloud systems, and even businesses that have data on-premise now are preparing to switch to the cloud in the future. Around the same time as they move their data to the cloud, companies around industries are modernising their computing systems to take advantage of new-age technologies and predictive analytics. 
All have access to enterprise-class technologies as they move to the cloud. It also helps smaller companies to respond more rapidly than their bigger, more experienced rivals. Small businesses will compete with the big ones and dominate the industry by staying lean because of the pay-as-you-go services and cloud business apps. Cloud storage allows for fast creativity, resource availability, and cost savings. It has a feature that encourages customers to pay only for the services that they use, lowering maintenance costs and allowing networks to operate more smoothly and efficiently.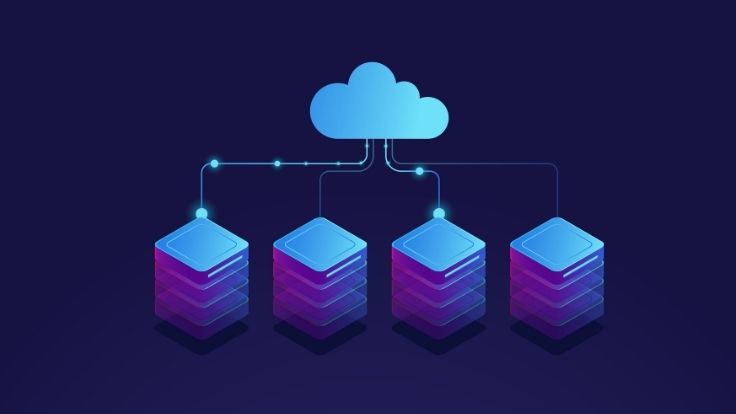 Cloud technologies provide major advantages to businesses of any scale, but a new survey has shown that fewer than 10% of firms feel that they can completely handle the growth of cloud computers, smart devices, social media and data analysis in their current IT infrastructure. Previously, the IT department was in charge of this. Now, the cloud is crucial to company decision-makers performance for several reasons. Better analysis is given by Cloud. 54 per cent of leading companies are using analytics to extract information from data in an environment of centralized and largely incomplete information, which help them target consumers and product prospects better. Cloud makes it very convenient for cloud teams to communicate on shared data from different platforms and wherever. Given the transition from cost efficiency in their back-office processes to changes in their engagement systems, the cloud is also considered to be the most efficient way to forge a stronger bond with the customer.
Related Post: How Email Marketing is beneficial for businesses?
52% of leading businesses turn to the cloud for faster goods and services innovation. For example, Kuma Games is a leading developer of episodic video games which serve millions of users each week through immersive 3D experiences – including stories ripped off news headlines and cable TV. To achieve the versatility, efficiency and scalability needed for such immersive and complex games, Kuma worked with IBM since 2007. A cloud solution enables Kuma Games to give gamers worldwide, no matter how many users concurrently, a constant high-performance, graphically enticing and seamless experience. Leading companies can quantify substantial advantages from their cloud investment, from effective returns to enhanced workforce mobility, but they can pace their investment equally important so that they minimise large start-up investment costs and pay annually on a company basis.
One of the great advantages of the decentralised cloud being its incredibly competitive price system. Most public cloud suppliers provide flexible payment per hour for companies. It allows companies, especially small and medium-sized companies, to tighten the costs by paying only based on their specifications for the infrastructure. Companies may run their online applications without a fixed cost on servers, equipment, installation or maintenance. In a period of very few hours, businesses will set up their public cloud. It can be easily purchased from the website of the cloud provider and centrally deployed and installed. With just an internet link, the IT team can instal it and handle it quickly.
Related Post: 3 Best Cloud Migration Strategies You Must Know About
In certain situations, the personnel budget accounts for more than halves of the overall costs of computing mostly because good IT engineers are hard to find and costly. Since cloud management is incredibly simple, businesses need to just pay for cloud services, and they can still restructure their IT teams to use skilled talent in fields that give the company more money. The cloud operator shall maintain the cloud hardware, services and networks. Businesses also do not care about up-to-date repairs or care about aspects such as infrastructure and improvements. It helps them to operate the facilities with a limited IT staff and reduces the total costs substantially.